Your natural swimming pool in Morocco
Contrary to the traditional swimming pool, the natural swimming pool does not use chemical agents for the treatment of water. Discover the natural pool specialist in Morocco.
The specialist of the realization of natural swimming pool in Morocco
For nearly 40 years, BIOTEICH® has been designing customised natural pools that adapt to the environment / the constraints of the land and the requirements of our clients. We advise and build natural pools for individuals as well as for tourism and leisure professionals. BIOTEICH® accompanies its clients in Africa.
Your leader in the construction of natural swimming pools adapts to climatic conditions. Your swimming pool fits perfectly into the Moroccan landscape.
Our knowledge and experience enable us to offer you the most suitable solutions for your environment. We integrate a biological pool that takes into account the respect of nature. Your future natural swimming pool will enchant your senses. It will be a place of relaxation for all users.
Based on scientific studies, we have developed a natural filtration system without chemicals. By observing nature, we have selected aquatic plants for their virtues. The natural pool will elegantly join your outdoor space.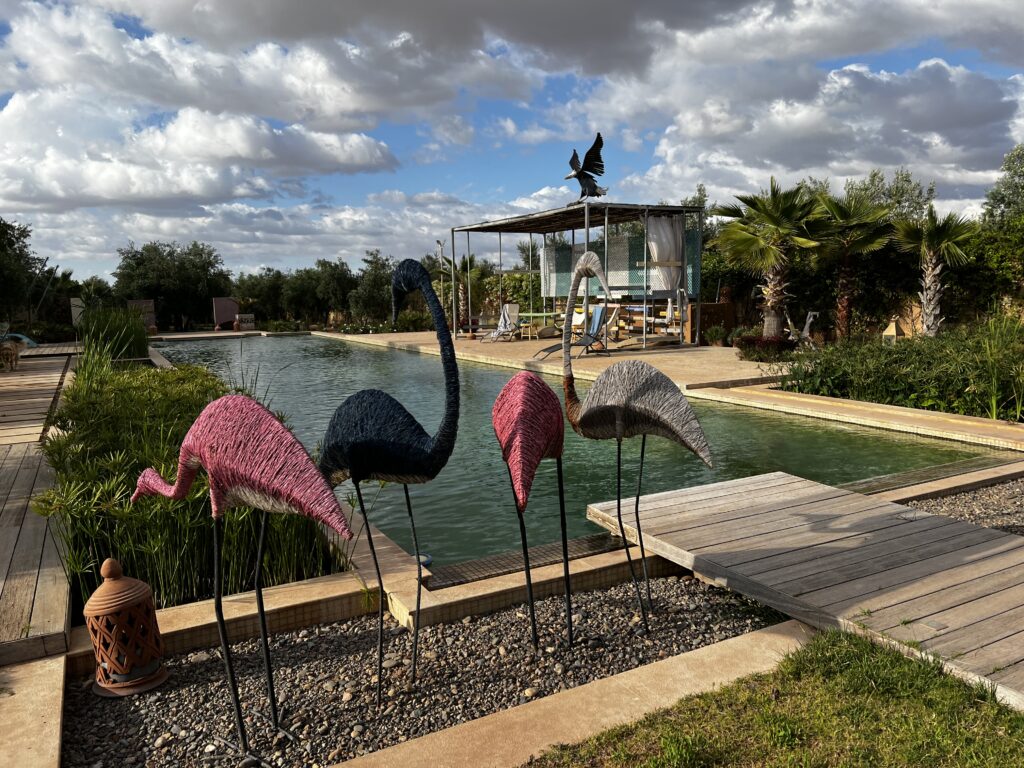 "Summer is in full swing, get out there, dive into your pool."
N.D.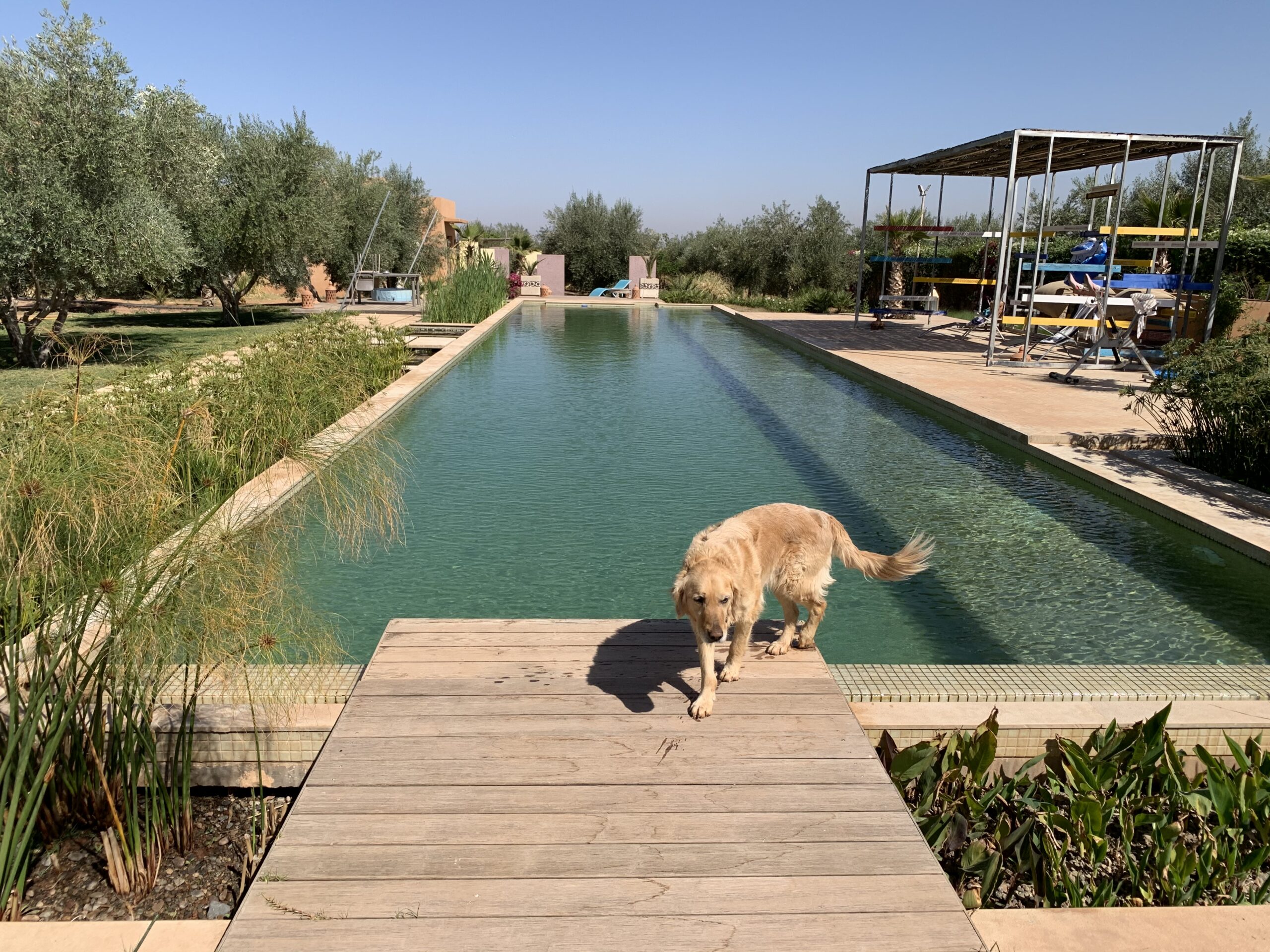 An ecological swimming pool in Morocco that adapts to your project
The company BIOPOOL by BIOTEICH® has been building natural swimming pools in Morocco since 2007. To do so, it is essential to take into account the size of your land, the space reserved for your future pool and the layout of your outdoor space. On a small garden or on large spaces, BIOPOOL by BIOTEICH® adapts to the space you have.
The construction of a natural pool requires the creation of several pools. The bathing area is suitable for relaxation. The biofilter of the natural swimming pool ensures the biological filtration of the water. It is colonised by aquatic plants.
Your natural and ecological pool in Morocco
BIOPOOL by BIOTEICH® creates ecological swimming pools in Morocco, respecting the environment. You will have the natural pool of your dreams. Elegance and relaxation will be the key words of your bathing.
Intervening on all Morocco, BIOPOOL by BIOTEICH® advises you and accompanies you in your project of construction of your natural swimming pool.
Our experts are at your disposal for any information or advice, contact us.
"Natural is just happiness."
N.D.