The natural pool specialist in Luxembourg
Your specialist for natural pool construction in Luxembourg
BIO&POOL by BIOTEICH® is the specialist in customized natural swimming pool design in Luxembourg. For nearly four decades, we've been designing natural swimming pools to suit your every whim. Whether you're looking to modify a traditional pool or create a natural pool, we'll build your project together.
We work with individuals as well as tourism and leisure professionals in France and abroad.
As a leader in the construction of natural pools, we are at your disposal to design the integration of your natural pool in France. Your biological pool contains a natural filtration system without chemicals, which respects nature. The water in your pool is healthy and clear.
We create a natural bath in Luxembourg that will enchant your senses.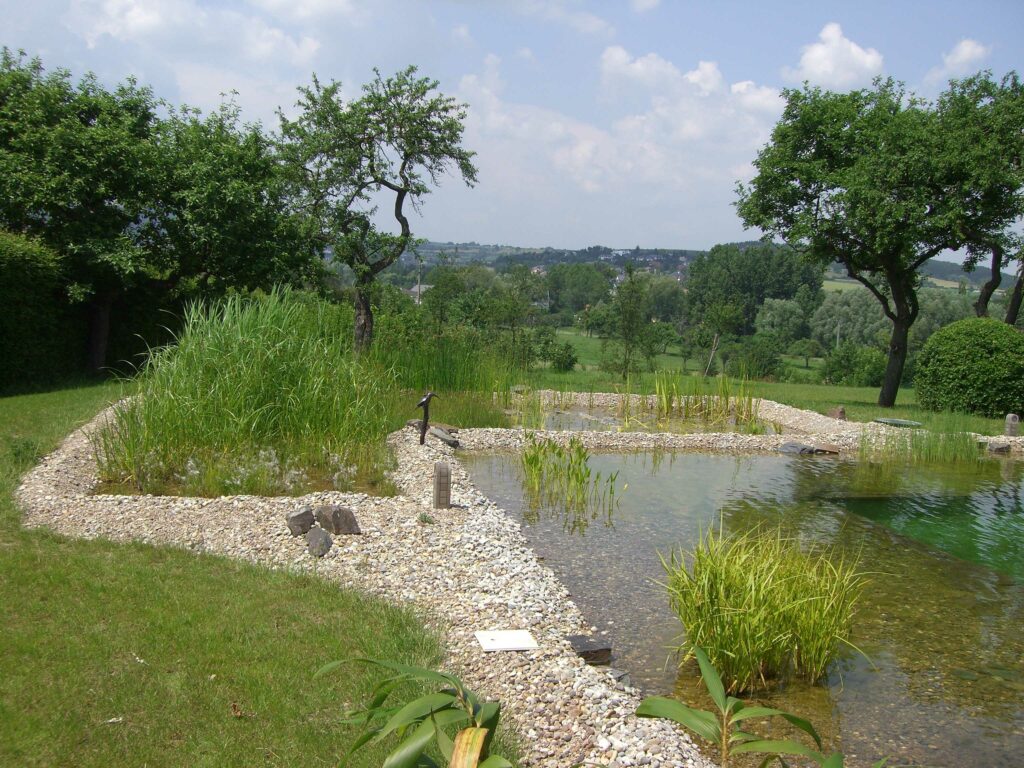 "Much more than a swimming pool, these natural baths!"
Joé .H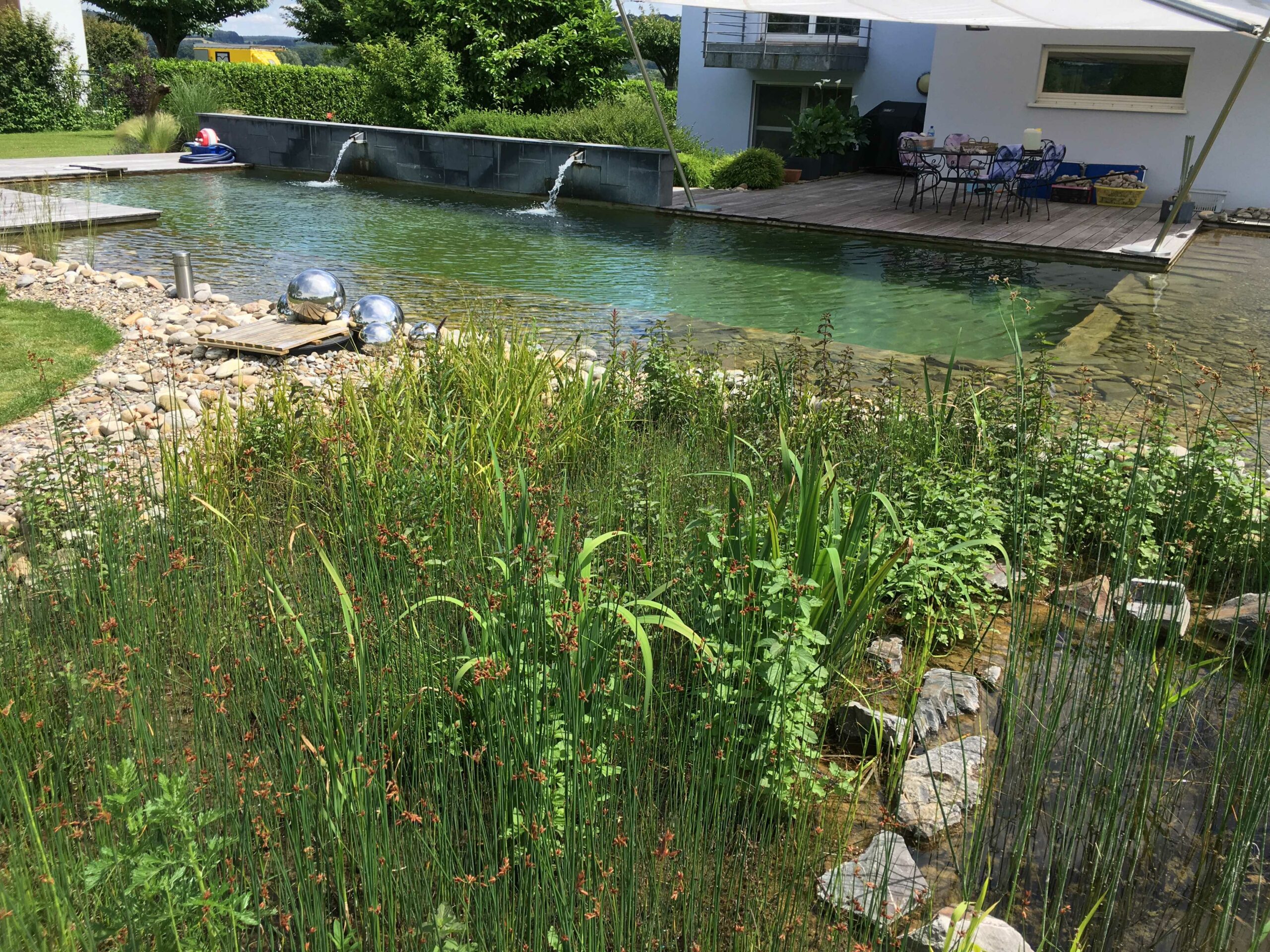 An ecological pool that adapts to your project
BIO&POOL by BIOTEICH® is a natural swimming pool concept in Luxembourg that takes into account not only your wishes, but also the size of your plot and the layout of your green spaces. Whatever the size of your project, BIO&POOL by BIOTEICH® adapts to your environment. The construction of a natural swimming pool requires the creation of 2 distinct zones.
When we talk about an ecological swimming pool, we are talking about a natural swimming pool with a biological filtration system. These two pools can either be adjacent to each other or just a few metres from your swimming area.
Your natural and ecological pool in Luxembourg
BIOTEICH® creates natural swimming pools in Luxembourg, respecting the environment and the ecosystems present and of course, inspired by your desires. You will acquire the ecological pool of your dreams. A source of well-being, you will rediscover the sensations of a natural swim as in a lake or river.
Operating throughout Luxembourg, BIO&POOL by BIOTEICH® can help you with your project, from drawing up your specifications to the complete installation of your natural swimming pool.
For inquiries or prices, contact us.
"Water and nature are a source of wonder every day, even if I don't bathe. It's beautiful, let's respect our earth because it's life!"
Joé .H