A natural swimming pool in Switzerland
You are planning to install a natural pool in your garden in Switzerland. Discover our BIO&POOL by BIOTEICH® expertise and our achievements.
Your specialist in the design and construction of natural swimming pools in Switzerland
For almost 40 years, we have been building ponds, natural pools and water gardens in your Swiss garden. Whether you want to renovate a traditional pool or create an ecological pool, we create a pool that suits your wishes.
We design swimming pools for private individuals and leisure and tourism professionals in Switzerland.
Concerned about our environment, we have designed a natural filtration system that respects nature. The water is treated using aquatic plants. Far from traditional pools, your ecological pool does not require the use of chemicals. The water is cleaned naturally. You can enjoy natural swimming in your garden in complete peace of mind.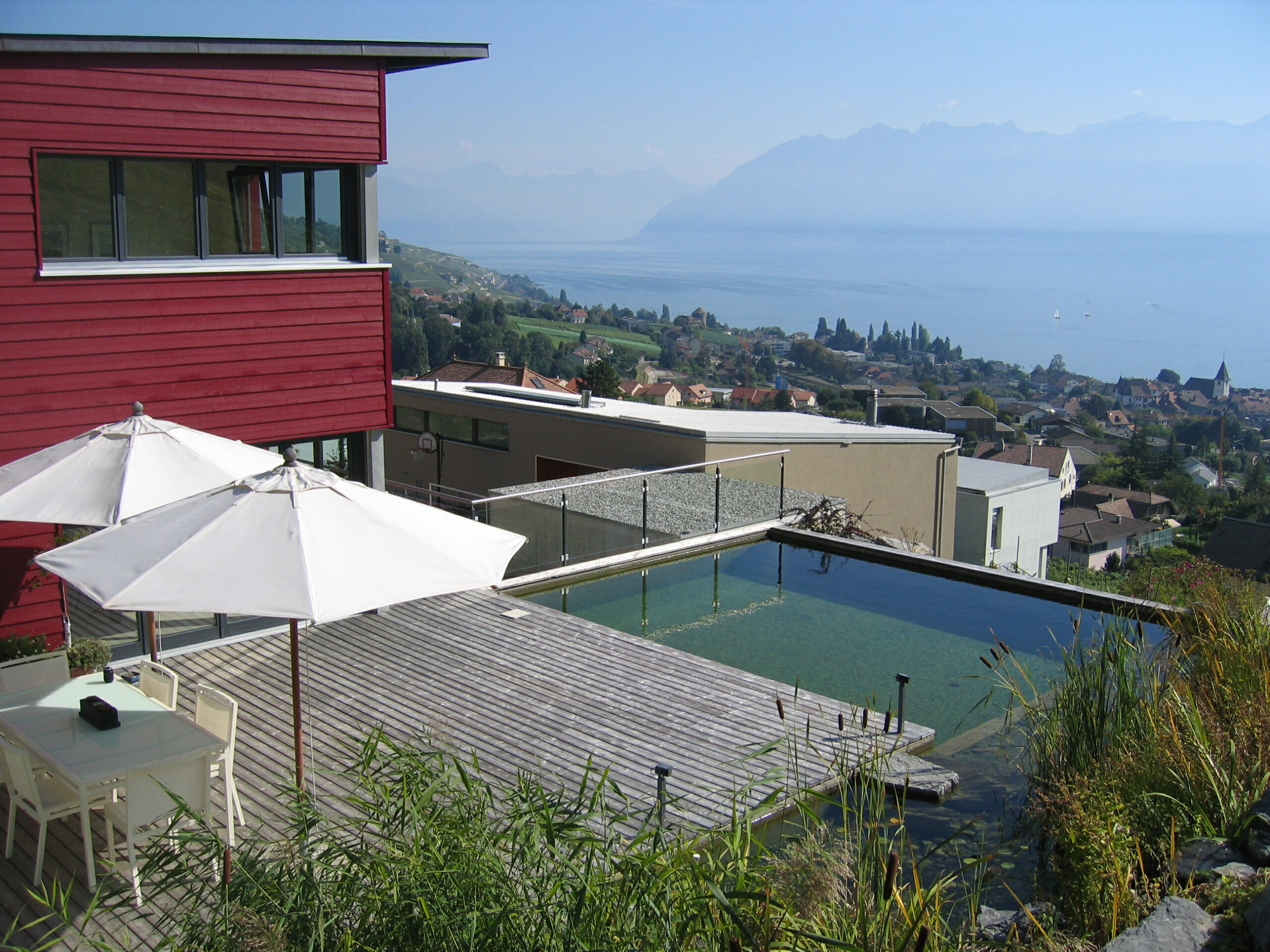 "Nature renews itself
Alain Duc Landscaper
An ecological pool that adapts to your project
Each natural swimming pool project is unique, which is why BIOTEICH® takes all factors into account to build the pool of your dreams. Whatever the size of your land, we adapt to the environment of your garden.
Bathing pond or ecological swimming pool, 2 zones are necessary to ensure the filtration of the water. The natural swimming area is ideal for swimming and relaxing. The filtration zone contains the substrates and flora that will ensure the treatment of the water.
The aquatic plants will be carefully chosen for their filtration qualities, but also for their aesthetics. They are selected according to the location of your project and their intrinsic qualities. In the design of a natural swimming pool, everything is taken into account to ensure optimal water quality.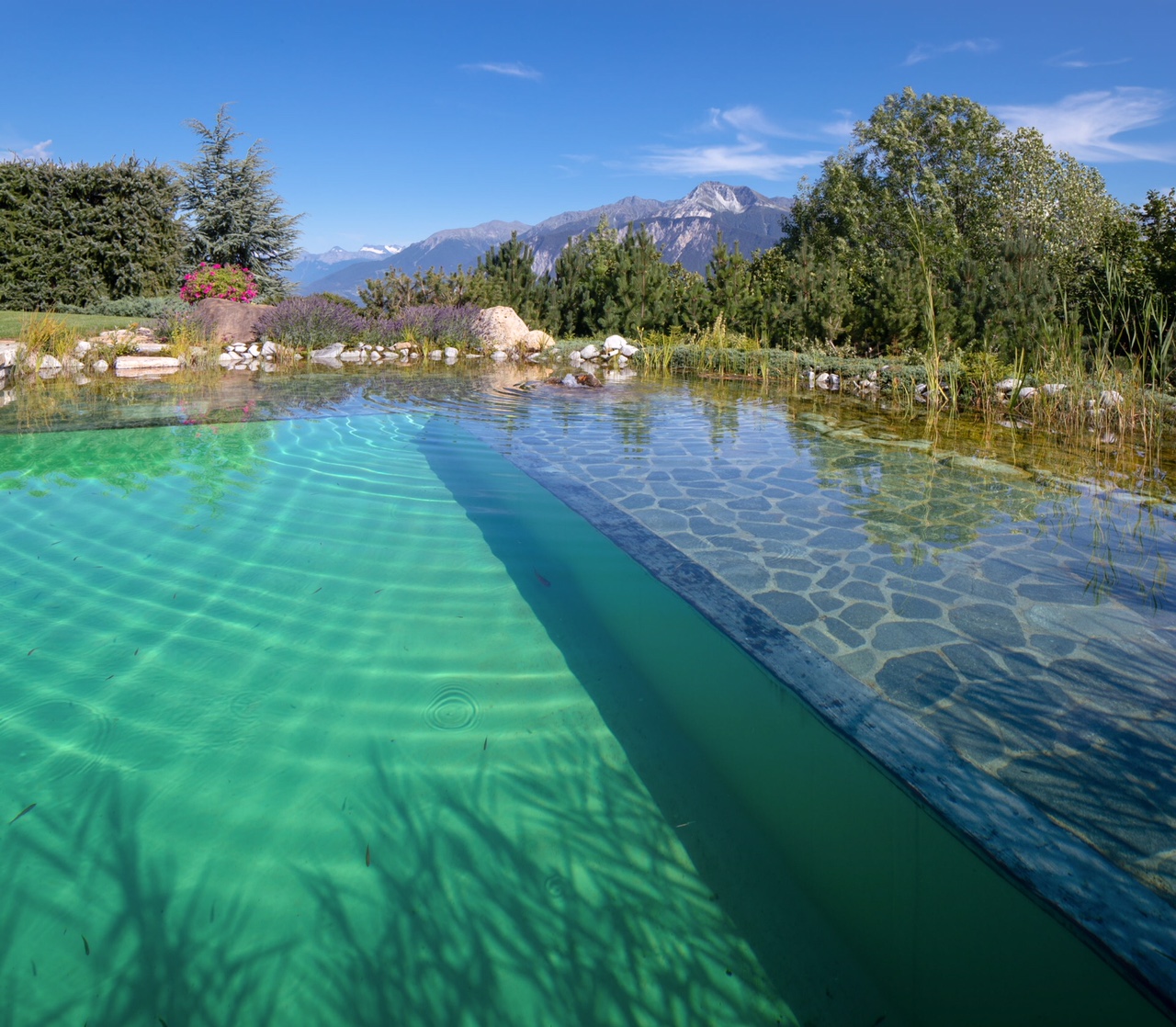 Your natural and ecological swimming pool in Switzerland
The company BIO&POOL by BIOTEICH® is the specialist in natural swimming pools. In Switzerland, BIO&POOL by BIOTEICH® designs the natural swimming pool of your dreams while respecting the present ecosystems. A true source of relaxation and well-being, bathing in a natural pond provides you with sensations similar to a natural swim in a mountain lake.
Present throughout Switzerland, BIO&POOL by BIOTEICH® will accompany you throughout your natural bathing project. Thanks to our experience and our numerous achievements, we advise you in all the stages of conception of your project.
If you have any questions or for an inquiry, contact us. We will be happy to answer you.